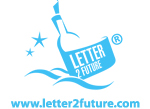 Q: How will you know that you have been successful in this role by the end of the summer? What will that look like?

I will know that I have been successful in my role as an OL by the end of summer if I can successfully accomplish the tasks that are given to me. It will look like establishing great connections with each of my students, and making sure they have a sense of belonging here at the UW. Equity instead of equality. Being comfortable talking to any kind of student.

Q: What kinds of connections do you want to help your students develop?

I want my students to have the connections that allow them to have a first successful year at UW; know where they can go for mental health help, tutorage help, recreational help, and physical help.

Q: What kind of a team member do you want to be to our team?

I want to be a team member that is dependable, honest, humble, compassionate and responsible. I want to be the team member that my team can rely on professionally and personally. I want to build long-lasting and beneficial relationships. I want to encourage my team members to be the best they can be.

Q: What do you want your O-legacy to be?

I want my O-legacy to be built on loving and caring for others even when they don't do the same for you; being a rock others can stand on.