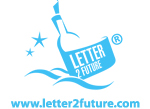 Hey Self,

If you are reading this, that means that you are still alive and most likely there are no flying cars yet. Dammit McFly. Currently it is August 15th 2012. You are working as an IT Admin and relatively happy doing so. You are married to a wonderful woman who has been a big part of your life for a long time. Happy Birthday by the way. How's the 30's treating you?
It's only been 3 years but here's what has changed....

The price of a gallon of gas here is $3.80, Loaf of bread is about $3.00, Cell phone bill is about $65.00 Monthly and The presidential election is about to happen. Which loser will get put in as president, and still be there when you read this letter?

Have a good decade. Hope to see you again soon, so look in the mirror and give the wife a kiss.